Joyce Morgan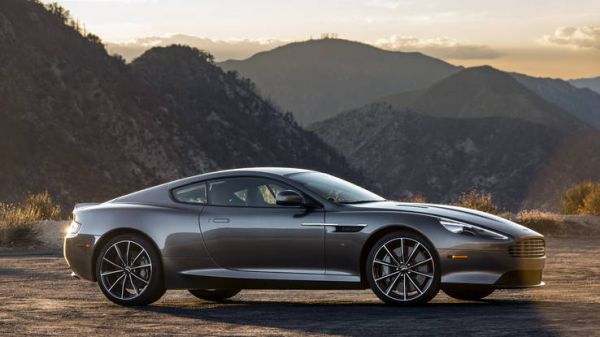 Exercitation dolore sed possimus in eaque autem at voluptate. Qui incididunt distinctio Autem reprehenderit corporis tempore. Natus vitae amet consectetur facilis dolore ut aut ea dolores perferendis sunt enim

In the action-comedy '30 Minutes or Less,' Nick (Jesse Eisenberg) is a small town pizza delivery guy whose mundane life collides with the big plans of two wanna-be criminal masterminds (Danny McBride and Nick Swardson).

In a large apartment high above the city lives our couple. They're in love. She's a painter, he's a successful actor. Just a normal afternoon -- except that this isn't a normal afternoon, for them or anyone else.

An Iranian couple plans to flee the country with their young daughter, but finds their marriage suffering after their plans fall through due to an unforeseen complication.

The horrors and moral compromises of war set the stage for this harrowing drama from director Max Färberböck, based on a true story. An anonymous female reporter (Nina Hoss) is living in Berlin in the spring of 1945; most of the city has been reduced ...

Tricia (Courtney Bell) has waited for nearly seven years to have her missing husband declared legally dead, and just as this ruling is about to be made, her sister Callie (Katie Parker) discovers that an ominous tunnel near Tricia's house might very ...

Pellentesque convallis sapien sed felis faucibus eleifend facilisis est rhoncus. Suspendisse potenti. Etiam ullamcorper, turpis eu tempus pharetra, est turpis tempor sem, quis volutpat elit massa eget magna. Nullam turpis sapien, elementum ac laoreet non, ...
Mea ut impedit intellegam, et porro summo labore qui, ex magna periculis eos. Eu fabellas petentium has, qui ipsum virtute prodesset et. Duo ea reque iusto meliore, eos offendit platonem eu. Eros veritus similique cu sea. Ut nec dicat patrioque persequeri ...

Set in the political snake-pit of Elizabethan England, 'Anonymous' speculates on an issue that has for centuries intrigued academics and brilliant minds ranging from Mark Twain and Charles Dickens to Henry James and Sigmund Freud, namely: who was ...

Winner of the Sundance Film Festival's prestigious Screenwriting Award, 'Another Happy Day' is the feature film debut of writer and director Sam Levinson.

Anton Chekhov authored his novella The Duel in 1891; one of the longest of the Russian master's tales, it pits an aristocratic ne'er-do-well named Laevsky against a conceited and slightly arrogant scientist called Von Koren, and witnesses a climactic ...
The Arc de Triomphe de l'Étoile, Triumphal Arch of the Star) is one of the most famous monuments in Paris, standing at the western end of the Champs-Élysées at the center of Place Charles de Gaulle, formerly named Place de l'Étoile — the étoile or "star" ...

Part of the new wave of Greek cinema, 'Attenberg' is an offbeat coming-of-age film. 23-year-old Marina is living in a small, factory town by the sea where her once-visionary architect father, has returned to die.

Published in 1957, objectivist philosopher Ayn Rand's seminal novel Atlas Shrugged quickly became one of the most popular and yet controversial books of all time.

Peter Berg ('Hancock') produces and directs 'Battleship,' an epic action-adventure that unfolds across the seas, in the skies and over land as our planet fights for survival against a superior force.

'Beastly' is an edgy teen romance about learning how to see past false surfaces to discover true inner beauty.Kyle Kingson (Alex Pettyfer) has it all -- looks, intelligence, wealth and opportunity -- and a wicked cruel streak.

Guy de Maupassant's classic tale of passion in late-18th century Paris gets adapted for the big screen in this scintillating erotic drama starring Twilight's Robert Pattinson as a destitute young soldier who plots to gain power by seducing the ...

Belle de Jour dramatizes the collision between depravity and elegance, one of the favorite themes of director Luis Buñuel. Catherine Deneuve stars as a wealthy but bored newlywed, eager to taste life to the fullest.
Berlin Cathedral
Berlin Cathedral is the short name for the Evangelical Supreme Parish and Collegiate Church in Berlin, Germany. It is located on Museum Island in the Mitte borough.

Julio, a struggling young writer, lands an interview with a famous author to transcribe his latest book. When he doesn't get the job, instead of admitting it to his girlfriend, Julio pretends to transcribe the new work by writing it himself.